The Squared Circle
IF the circumference of a circle is equal to the perimeter of a square.
ALL 3 points of the triangle are on the circle. cos(θ) = π/4.
Animated example.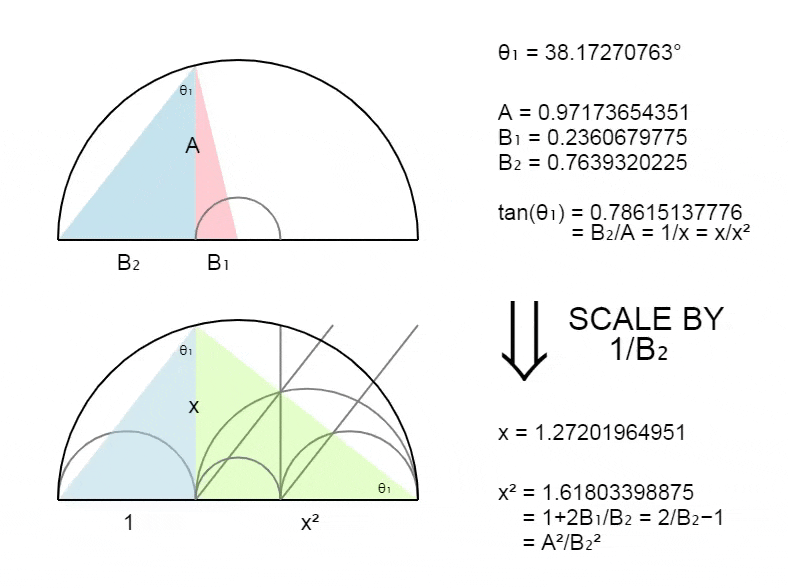 The following is true.
Substituting x for 4/π, as seen below.
Substituting cos(θ₁) for π/4, as seen below.
Simplifying.